Resume writing services Adelaide
Professional resumes writing services that get interviews
Individually crafted resumes that work
I started Republic Resumes to get people jobs. I was sick of shonky backyarders charging top dollar for 'cut and paste' rubbish.
I create persuasive, targeted and accurate resumes. The days of submitting a list of duties in your resume are over. Employers and recruiters want to see duties married with achievements.
I use a highly successful email drafting method to build the pages. The draft resume goes back and forth between us until it becomes a first class marketing document of your career experiences, skills and capabilities. That takes about six days, sometimes seven. Note that I turn resume drafts around to a 24-48 hour deadline.
Email me your current or old resume in Word (if possible) as this can save money. If you don't have one, I will build a new resume from scratch and provide an accurate quote first.
The final resume will come as a Word document, which you can update and as a PDF, which you send off.
The secret to building a great resume is to include figures and evidence that support your claims.
Resumes with numbers are winners
Numbers show employers that you are result-focused. For example, a solid result for an administrative assistant is, "Implemented a new standardised process for vendor contracts, reducing errors by 20 per cent." That's a winner!
Where you can use a statistic, a dollar figure (profit or revenue) or demonstrate a measure of improvement, you are in short-listing country.
But it's not only quantitative measures of success that work. If you're a team member who had a good qualitative result, such as training staff, include that. Much of the work done in projects, especially in the public service or NGO's, can't be measured on a spreadsheet, but employers still want to know what you've achieved.
I'll find those achievements in your resume
They may be an innovation or an initiative you introduced. They might involve team work, project management, workplace safety or improving the quality of a service or product.
Employers and recruiters also want to see a properly structured resume, written with accuracy, brevity and clarity. A Republic Resume summarises your accomplishments and skills and highlights relevant experience. It sells you.
Keywords are important for your resume
I study job descriptions for keywords. For example, if you're applying for a job as a medical billing coder, an employer might list keywords such as 'coding,' 'claims submission,' or 'compliance' in the advertisement or job description.
I include those keywords so they appear naturally on the front page and throughout the resume, so your resume will pass scanning technology and end up on the short-list pile.
I never 'stuff' key words or use them in 'cut and paste' sentences. Why? Because resumes with 'cut and paste' sentences and key word stuffing are picked up by resume scanning technology and rejected.
Resume writing services
The resume X-Factor
Every resume has a unique selling point. What is the X-factor which makes you such a unique and suitable candidate? As the former head of the Professional Writing & Editing Programs at the Royal Melbourne Institute of Technology and as an Associate Director in the Department of Employment in Canberra (Career Advice), I hunted down the most salient or saleable information from a mass of documents.
Every job applicant has a professional and personal quality which can be highlighted in the summary. People tend to take their working life for granted, even though they may be juggling half a dozen complex tasks while calculating a six figure budget, which must be ready by 5.00pm that night. There is always an X-Factor.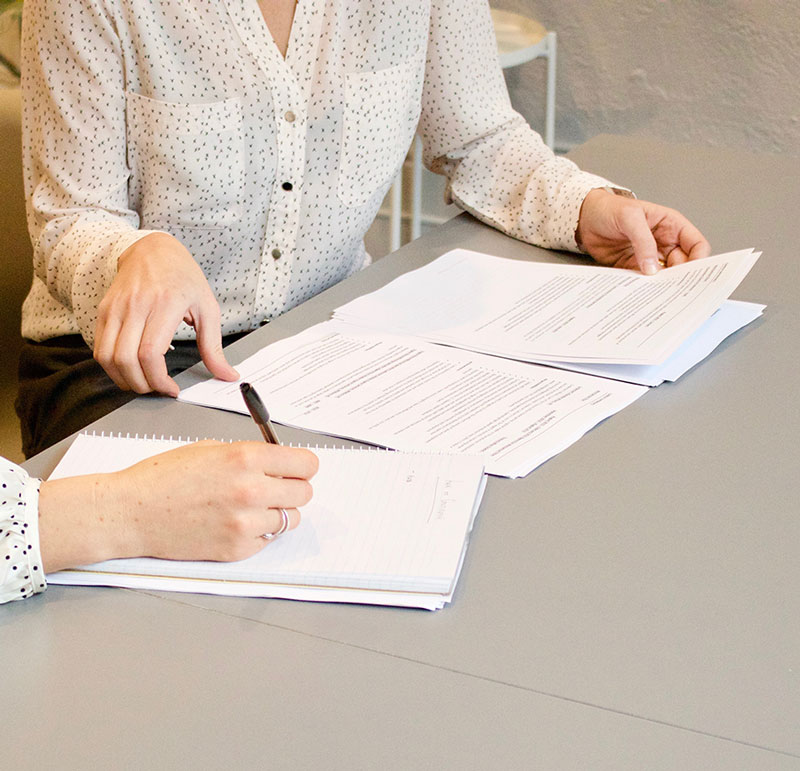 Resume writing services
Grab the recruiter's attention – ranking
Hiring managers and recruiters spend less than a minute reading each resume. I prioritise the most important information high in the resume and draw attention to those achievements using a ranking technique.
Ranking is crucial because you want to 'hook' the employer or recruiter early. Every duty and result is ranked with the most important or senior on top and then listed in descending order.
I reduce or delete jobs held more than 10 years ago (but not on CV's for doctors and researchers). I focus on work experience, achievements, education and skills relevant to the position.
Resume writing services
Resume Communication design
I use a proven and simple layout. I use thin horizontal lines to delineate sections and judicious use of white space. The aim is to make the resume visually appealing and brand you as a 'serious applicant'.
I use no colour, graphics or photos. Why? Because one third of the resumes created by franchises, use software which can't be stored in recruiter databases.
Testimonials for professional resume writing services
One secret of my success for university graduates and early career clients, is the use of testimonials from academics or senior reports (not from your strongest referee).
Recruiters want to know early on, 'can I trust this person?' We supply 'the trust' from a third party on the top of page one of the resume. The testimonial asserts that you are professional and results-focused.
Little known fact
If after interviewing two candidates the selection panel can't agree, they go back to the resume. The candidate with the strongest resume is chosen.
Fees for writing services
Payment is made in advance.
The average cost for an Adelaide resume is between $150.00 - $250.00.
Corporate and senior public service resumes start at $250.00 (executive, senior management, APS6 and above).
Generic cover letters: $100.00 for one page.
Targeted cover letters: $120.00 - $150.00 for one page.
LinkedIn sites (after completion of resume): $120.00.
* I do not write selection criteria, graduate resumes or do rush jobs.