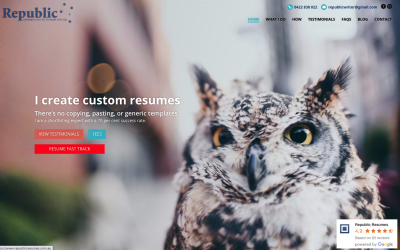 We hate deadline breakers. They show us and prospective employers how useless they would be as employees. We've heard all of the excuses. The dog died. Car accident. Sick uncle. Dog ate it. Computer failure. Forgot to save. Wedding anniversary. Alien invasion ... or...
read more
Resumes that go to work for you
I build expert resumes, cover letters and LinkedIn profiles, which unleash an unbeatable business case to promote you as a 'must have' asset to an employer.