Professional Resume writing services
LinkedIn – promote yourself
Get a photo, a profile and sell yourself 
LinkedIn sites are important for professionals, especially if you have a unique skill set or work background. LinkedIn hosts more than 600 million profiles worldwide and taps into senior professional networks and job opportunities. In Australia, there are more than three million users. 
If you're seeking a new job or upgrading your personal brand, LinkedIn is the way to go. 
I've been writing successful LinkedIn sites for more than eight years. I write them after the resume (they go hand-in-hand). The key to writing a great LinkedIn site is to show the 'reverse' pyramid.
The upside down pyramid
When you started work, you did fairly routine jobs but as you matured, learnt more, overcame challenges and started kicking more goals, your experience broadened and deepened. That's the 'upside down' pyramid.
Recruiters look for it because its demonstrates your ability to take on more responsibility and create achievements.
LinkedIn
Recruiters look for results
Recruiters and employers regularly look through LinkedIn sites for middle and senior managers with special skills and experience.
LinkedIn's best feature offers job opportunities, networking potential and niche group conversations. A results-orientated LinkedIn profile with graphics, hyperlinks and peer recommendations flags to head hunters that you're on top of your game.
Like your resume, I include ways you have developed or created something new, driven sales revenues, enhanced productivity and made or contributed to organisational improvements.
I add key skills and capabilities and up to ten typical job tasks you perform. These help create an 'all-star' LinkedIn site.
I also use an updated photo provided by you, which is not more than one year old. The image should be a headshot with a plain, neutral background. The photo should make you look warm and engaging.
In a targeted job application, the recruiter will first read your 'killer' cover letter, then your resume which hits all the job criteria, and then they may go to your LinkedIn site. It's one reason why about 65-70 per cent of my clients are short-listed for positions.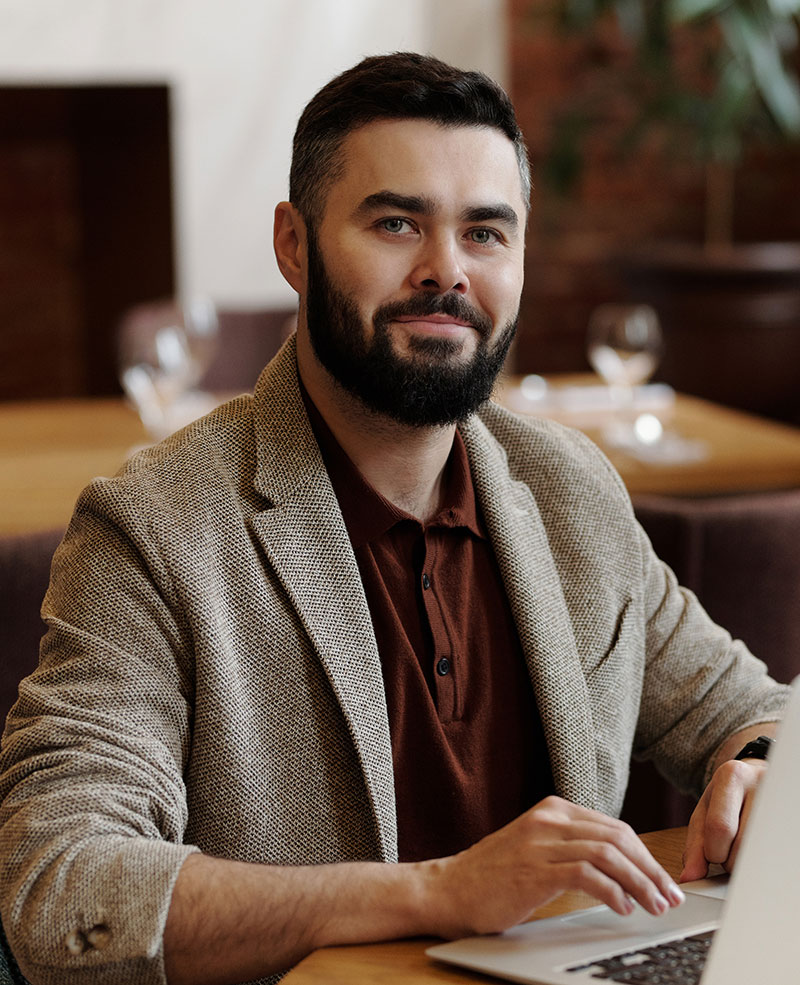 Resume writing services
Changing Careers
If you're planning a career change, I emphasise how your experience and skills transfer to the new job.
I emphasise the top five skills the role requires and then explain how your experience, with examples, transfers over. This is called 'mapping'. It's a specialist skill and often requires two drafts to get it right. We want the recruiter or employer to think, 'yes, those skills fit'.
I also consider the organisational culture of the business, NGO or government department you're applying to. If it's an arts organisation, the tone of the cover letter can be more liberal. But if it's a conservative organisation, like a bank, then a formal tone is required.
LinkedIn
Brand consistency 
I focus on is brand consistency between the resume and the LinkedIn site, as both are interrelated marketing documents. The style and presentation of the resume and the LinkedIn site are 'seamless'. 
LinkedIn is better than Facebook and Twitter because it focuses exclusively on professional contacts, networking and conversations with peers. 
There are key differences between a resume and a LinkedIn site. You can put a lot more information in a LinkedIn profile. It's less formal and more flexible.
Little known fact 
Ranking on Google's first page can be difficult, but Google likes LinkedIn. Because of that, it's easier to get your LinkedIn page to rank high organically as opposed to your homemade website.
Fees for writing services
Payment is made in advance.
The average cost for an Adelaide resume is between $150.00 - $250.00.
Corporate and senior public service resumes start at $250.00 (executive, senior management, APS6 and above).
Generic cover letters: $100.00 for one page.
Targeted cover letters: $120.00 - $150.00 for one page.
LinkedIn sites (after completion of resume): $120.00.
* I do not write selection criteria, graduate resumes or do rush jobs.