Resumes written with no copying, pasting or generic templates.
Malcolm King is a shortlisting job interview expert with a 70% success rate.
Get your Resume written quickly – Our Fast Track Service
Resume Writing Services Adelaide
Professional Resume Writing
Professional Cover Letters
Interview Training & Coaching
Resume Writers Adelaide – Republic Resumes
I build unique and highly successful resumes, targeted cover letters and LinkedIn sites, which aim to get you short-listed for jobs. I focus on the professions, business services and trades in Adelaide and across South Australia.
My name is Malcolm King and I am one of the top ten online professional writers in Australia. Each resume, cover letter and LinkedIn site is individually crafted. There's no copy and pasting or generic templates. I'm not a franchise. Resumes cannot be written on a production line. I work in partnership with you to forge a first class and results-focused products.
I create and rewrite resumes and cover letters to target specific jobs.
Depending on the sector, my clients get shortlisted in 65-70 percent of job applications. I also provide job specialist interview techniques for short-listed clients. I know how important getting a job is.
As a former Associate Director in Labour Market Strategy (Career Advice and Communications) in the Department of Employment in Canberra, I gained unique access in where the jobs were in Adelaide and across Australia and how to get them. I demonstrate executive content creation and branding experience. All resume drafts are produced to 24-48 hour deadlines.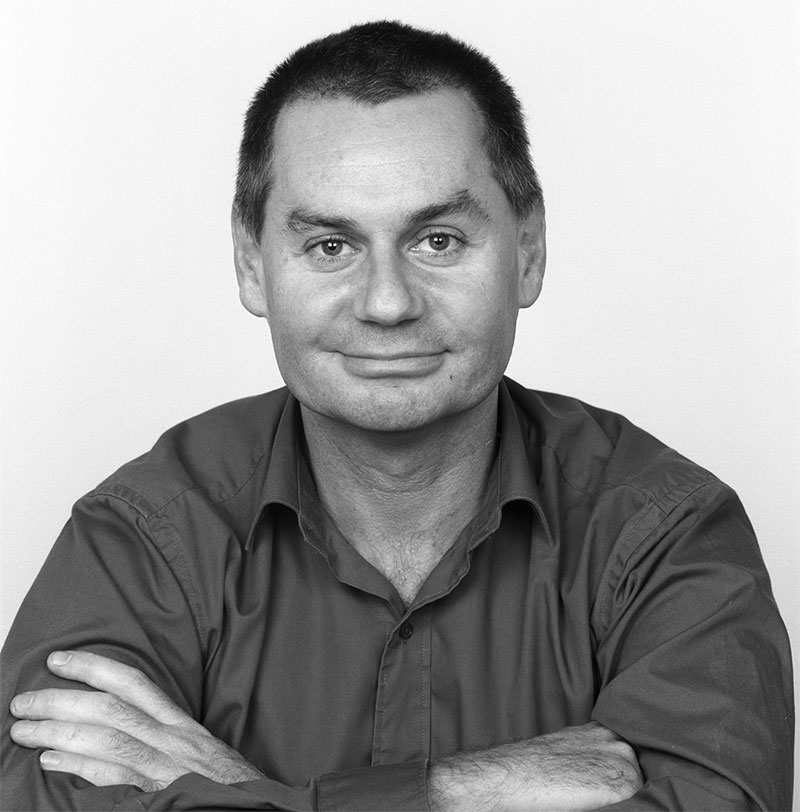 Employment sector expert
I have written more than 4000 resumes and I am a member of Career Directors. I am also a CV writer and I have written major academic, medical and executive Australian Public Service CV's. As a former journalist and recruiter, I write for the media on unemployment, generational change, financial education and much more.
I have worked as senior media adviser for the Australian Democrats and the ALP in Canberra and Melbourne. I am an expert in persuasive writing and communication techniques. I have a Master degree in Education (Adult Education and Organisational Systems) and degrees in Journalism and Political Science.
The testimonials on this website are proof of my professionalism, integrity, commercial writing experience and expertise. I unleash an unbeatable business case to promote you as a 'must have' asset to an employer.
197 reviews on
I went to Republic Resumes with quite a unique and niche task in mind. I couldn't believe how cooperative and dedicated the experience was. Working together, we were able to come up with a final resume that is exactly what I envisioned when I approached the business. I highly recommend using Republic Resumes if you are looking for some professional expertise with your CV!
Malcolm and his team have helped me create a skillful resume that I am confident with within a few days. They were super efficient with the process, answered every queries clearly and delivered as promised. They tried to get the best in you to display your abilities in the resume. I'm happy with my new resume!
Belinda Peters
2023-08-24
Fantastic service. Thankyou Malcolm for your prompt, efficient work!
Malcolm was very efficient, professional and knowledgeable in creating my resume to a high standard. Malcom maintained excellent communication through the entire process. I would highly recommend Republic for any issues with resumes. Thanks.
Malcolm and his team were extremely professional, efficient and prompt in rewriting my resume to assist me in a career change. I would highly recommend Republic Resumes to anyone needing this kind of service.
Very professonial and i am totally happy with Malcolms work
Nicole Lindsay
2023-07-03
Great experience with Malcolm from beginning to end. Thank you!
Marc-Antoine M Pelletier
2023-06-25
Malcolm was very professional and updated the resume to be in line with my stated needs. I am very pleased with my updated resume and highly recommend Republic Resumes.
Malcolm and the team did a fantastic job, I would highly recommend. Very professional and knowledgeable. Will be back for future CVs.
We have many satisfied resume clients
James Thomas, Adelaide
Astounding way with words and really made my resume into something amazing. I could not have been happier with the service provided and the professionalism displayed. Wouldn't go anywhere else for Resume work. The resume Malcolm helped create played a big part in me getting a job that could lead to my dream career.
Amy Edwards, Australian Public Service, Canberra
Malcolm used a resume that I had already been using and developed it into a strong document that helped me to change fields from Retail to Human Resources. He highlighted my transferable skills and emphasised my degree in Human Resources. From this new resume and cover letter, I was accepted into the APS Human Resources Graduate program in Canberra.
Olena Romanova, Adelaide
An amazing professional and an expert in his field. As a TAFE graduate and career changer, I found Republic Resumes because of the good reviews. The instructions were easy to follow and the price was extremely good and 100% worth it. For the next three days we redrafted my resume again and again, until it was perfect. I cannot thank you more, Malcolm, for such a great job.
Sean Ronan, Barossa Valley
I'm now employed as a TM for an Adelaide based Telecommunications Business and all is going well. I'm very glad you had your input with my resume as it gave me extra confidence knowing that it was modified to reflect current requirements. It kept up my enthusiasm up which assisted me in securing my current position.
Chad Penglase
No fuss prompt professional service. Very easy to deal with.
Natasha Lockett
Malcolm was extremely professional and efficient. Yes, there are questions you need to provide answers for but the quicker you reply, the quicker your resume is tailored to your needs. Would highly recommend to anyone.
Nikita Lobo, Adelaide
After years of trying to break into Human Resources, I was recommended Republic Resumes. Malcolm was friendly, professional, quick to respond to any queries I had. His industry knowledge was valuable and he collaborated well with me to develop my cover letter and resume. Malcolm beautifully captured my transferable skills. He created a well-articulated and professionally tailored cover letter and resume, which landed me three interviews. I'm now working in my dream job and workplace as a Human Resources Coordinator!
Andrea Escobar, Brisbane
Thanks to the resume and cover letter that Malcolm tailored for me, I was able to land my dream job, which was really difficult for me to get as I am an international student trying to get a job related with my career in a pharmacy. Great, professional and fast service. Malcolm was always very nice and prompt. I definitely recommend Republic Resumes.
Aaron Dodson, Adelaide
I found Malcolm to be extremely professional and turned an otherwise stressful process into a breeze. Strongly recommend the use of this service and great value for money to boot. Big thumbs up!
Surender Singh, Port Pirie
A very professional service and reasonable price.
(Surender is an Engineer and got a job with Liberty two months after we did his resume and cover letter)
Thai Dang, Adelaide
If you're looking to get your resume done or touched up, Republic Resume is the place to go to. Malcolm did an exceptional job on my resume and I couldn't be happier with it. Will definitely recommend to all my friends and family.
Tarita Furlan
Malcolm was very helpful, making my resumé look cleaner and easier to read. He has strong attention to detail and responds quite quickly.
Elaine Lim, Singapore
Great Service! I strongly recommend Malcolm service! He did a fantastic resume for me and I got a job within a month!
Amanda Caradonna, Adelaide
I highly recommend Malcolm and Republic Resumes. After having time away from the workforce to raise a family, my old resume was lacking in depth and job hunting felt to be an insurmountable task. However, Malcolm was professionally encouraging, highly responsive and his skilful approach to writing my new resume was the springboard I needed to get my current position as well as other job offers from Commonwealth departments. I am extremely grateful.
Allan Stenson, Adelaide
After many unsuccessful applications I contacted Malcolm to assist in redesigning my resume and cover letters. He provided a quality, professional service with very quick responses. The results were immediate with several interview offers which resulted in a job. I would have no hesitation in recommending Malcolm to anyone looking to create or update their resume. Thanks Malcolm!
Daniel Grech, Adelaide
After 18 years at IJF, I resigned in September and started a new job in October for a commercial builder called Mykra. It's not the residential building I was originally looking for however this has turned out really well. I'm enjoying the change and learning so much. Thanks again for assisting in my journey!
Resume writing testimonial
Thank you again for all of your work and time. I've been offered a position today which is fantastic. Your help going through all the finer details definitely made a difference. Have a wonderful Christmas and New Year. – Cheryl Mizzo, Adelaide
T2020, Melbourne
Very prompt, pleasure to deal with. Highly Recommend. He understands how to deliver a quality resume by capturing career wins in a short and concise way
Geuel Manaen Manzano II
Very professional. Replies promptly. I used the resume he made for my application for Engineers Australia and it passed. I would recommend him for people who need to update their resume.